About Us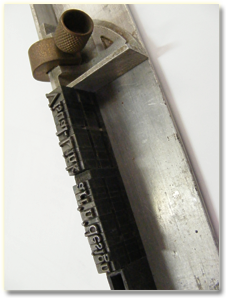 VISUAL LINK
Visual-Link bundles the explanation of its activities under the banner of display, promotion, and printing. The business commenced in 1997 and operates from Renmark in the Riverland region of South Australia. Our approach has been always customer and market communication centric. We create solutions keeping your target consumer and audience in mind.
The range of services include digital printing on a large format printer, laser printing, general printing, large scale laminating, portable signage, and interpretive signage & plaques.
To support these services we have qualified tradespeople to provide professional artwork. We are dedicated to providing all our customers the best quality printing at the most reasonable prices - on schedule, always.